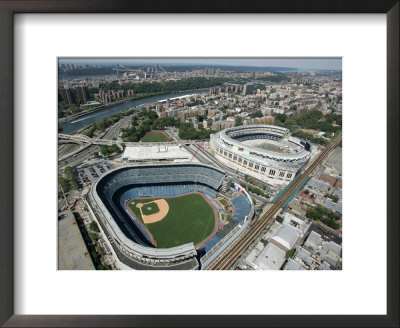 old new york yankees stadium.
AlBDamned
Aug 29, 11:39 AM
Yea they're really credible...:rolleyes:

Nuc

This report will be ripped to shreds if there are inconsistencies and to say Greenpeace are targeting Apple and not Dell for some corrupt reason is slightly pathetic.

And, one of the main gripes was Apple's refusal to give specifics on machine "ingredients", which is a bad move for a company that wants to be socially responsible.

Apple's spokesman is also a bit misguided when he says Apple has led the industry in reducing toxic chemicals from its products. A) It might be true in a couple of instances, but other companies (such as Nokia and Fujitsu Siemens) have actually done a hell of a lot more - especially in their European facilities. B) It's also a lot easier to do this when your product line totals around 5 computers, a few screens and a music player.

Remember Apple's iPod factory report? That has been criticised as being a shadow of the truth and glossing over ugly truths and missing out key details. So what makes you think that Apple is all goodness?

Yes it offers recycling in the US but does it offer it in the UK? No - but it will do come April next year because it will be forced to.

And why can UK users no longer buy iSights or Airport express base stations from Apple? Because new laws have come in restricting the use of hazardous substances in products. Sadly, Apple hasn't pulled its finger out and replaced those products with more environmentally friendly products.

Apple is not perfect, neither is Greenpeace. But look a little deeper and you'll have a better understanding of the story. Companies are taking this report seriously and it's rocking the industry. That's because companies do, or are beginning, to take the actual issue seriously. Apple's fast but weak response is testament to that and it once again demonstrates they have a lot of work to do on this front - despite their claims.
---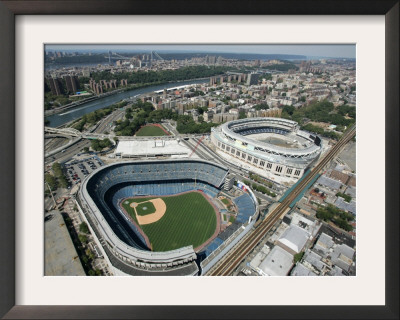 new york yankees stadium
AT&T can do whatever they want to.

The tethering charge is out there right now because of the unlimited data option. It's there to screw with the status quo.

Verizon is getting rid of their unlimited, as AT&T already did.


A fair system would be $5/GB, tethering permitted. Pay for what you eat.

But then, a competitor would come out with an unlimited option to try to attract customers; and eventually be in the same boat.


Basically it comes down to "pay for what you eat" or "fixed rate with limitations." There really isn't another viable option that I see.
---
new york yankees stadium
The only real advantage, aside from aesthetics, macs have over PC is more user friendly video/music editing. Speaking from experience here,
you can do the same on a PC, but it's slightly more difficult.

Unless you're buying some old/bad brand, a PC will normally give you greater hardware capabilities and you can always dual boot or just only use the Mac OS.

Of course, it's speaking about games, but that also doubles as video/music editing capability.

seriously, stop spreading crap like this. You make it plainly obvious that you have never actually used a mac. Or, that you're a 20-something kid who values your precious soul-sucking video games above all else.

I'm sorry if YOU can't see any value in a mac - you aren't looking very hard. Try loading OSX on your pc. Go ahead. I'll wait. Oh, make sure it is full functionality too. I want gestures, I want full printing and network support, everything. You say you have it? Prove it. Give me screen shots, video with audio, etc.

I'm sorry, but I loathe posts like yours. If you are so anti-mac, then good for you. Enjoy your world, but stay the hell out of ours.
---
New York Rangers New Jersey
By hateful things, you're talking about people like the Westboro Baptist Church and their picket signs, right?


Hate is hardly confined to the wingnut branch of religion.
---
New York Yankees
PeterQVenkman
Apr 9, 11:59 AM
Watch as Apple continues to drink Nintendo and Sony's milkshakes. It amazing that Nintendo is so dismissive of Apple's devices, when Apple is doing exactly what Nintendo did with the Wii. Blue Ocean strategy.
---
new york yankees stadium map.
Hopefully one day I won't drop a call. Happens too often.
---
new york yankees stadium
Andronicus
Apr 28, 12:57 PM
It doesn't matter what you think. It only matters what people are buying. Many are buying iPads for browsing/facebook/farmville instead of another HP or Dell laptop.

And a Mac or Dell PC needs a computer to be usable. Several of them. There's a computer (maybe two) inside the disk drive that it boots from, the mouse, and any access points or routers that it uses to connect to the net. Etc.

Well it doesn't matter what you think either then! :p

And that's a stupid argument, I'm pretty sure 99% of people on this forum understood what I meant when I said, a computer shouldn't need a computer to be usable. :rolleyes:
---
new york yankees stadium.
SandynJosh
Apr 9, 04:19 AM
Gaming on idevices is for nubes. Live on PS3, Xbox and the future NGP.

Let me watch you play those on the subway. This is all about portable gaming.
---
New York Yankees at Yankee
Multimedia, I was wondering if you could address the FSB issue being discussed by a few people here, namely how more and more cores using the same FSB per chip can push only so much data through that 1333 MHZ pipe, thereby making the FSB act as a bottleneck. Any thoughts?It honestly depends on if those processors are going to fully saturate the FSB. If the FSB has a high enough data transfer rate then it shouldn't matter much that the cross talk between processors is over the FSB and not onboard via shared cache.
---
new york yankees stadium
"I contend that we are both atheists. I just believe in one fewer god than you do. When you understand why you dismiss all other possible gods, you will understand why I dismiss yours."

I'm an agnostic myself. To me it seems the only logical step forward. Atheism requires belief in something that cannot be proven via science, ie. that we can't (at least not right now) prove there is or isn't a god. For one to be a theist or an atheist, you must believe there is or isn't a god. Believe being the key word.

I normally will only believe in things that can be proven. Therefore I'm an agnostic. I don't deny the existence of god, although I do very much doubt it to the point where I could border on atheism (whilst it can't be proven, it does seem logical to me).
---
the new york yankees stadium.
Well said. This product will NOT sell (after the initial "craze") if there is no DVR functionality. People (general mass of people not macrumors folk) are not ready to pay for individual TV shows. People love DVRs because they can record, watch later and skip commercials.

In the future when Apple has such a stronghold on the cable industry that companies are forced to move to a pay-per-channel (a-la-carte) system, then sure, but not right now.

DVR is where it is at for the moment. Apple is going to miss the boat. Apple having an iTV does not make me want to buy TV shows. It simply makes me not want to buy an iTV.

And I guess this is why Disney sold 125,000 movies the first week and Apple has sold millions of TV shows right?*
---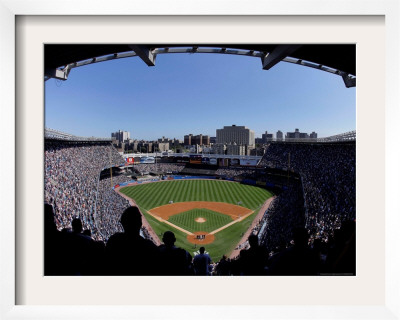 new york yankees stadium
That's a complete joke, surely? There's no way you can compare console gaming, in basically a home arcade, to swiping your fingers around on a 3.5" screen. No way. I am a gamer, and always will be.
Yankee Stadium Seating
I completely agree. As a software guy myself (maybe I'm a bit biased :)) I think the real magic is software. I think most would agree with me that Apple has a rather "unique" approach to software engineering, that sets it apart from the rest of the pack. Afterall, this is the biggest reason we use Macintosh. In my opinion, this is much more important than speed.
---
new new york yankees stadium.
Originally posted by samdweck


sorry arn, but it pisses me off! i mean really, i am very pro-mac and i should chill, but what does a pc person have business doing here... sorry though!

30% of visitors are on a Windows machine.

And if you look above... the people you attacked own Macs. They are simply being realistic.

arn
---
(photo courtesy of New York
Dude, take a chill-pill. Why does it matter so much to you if he uses XP?

I don't really care if he uses xp. I've loaded boot camp on my mbp. If xp better suits your needs, go for it.

The point was that pretty much everything he said was bogus and flame bait. Sadly, I took the bait.
---
Yankee stadium seating - Find
Bill McEnaney
Mar 27, 04:39 PM
Indeed sir, that is why I tried.

Deo favente
Pax
Thank you. That's very kind of you.
---
pictures new york yankees
gatearray
Apr 20, 05:25 PM
"Few customers want to be a system's integrator."




ZING!!!
---
new york yankees stadium
The problematic power plants in Japan are of a very old and outdated design. Generation 3, 3+ and Generation 4 design are much much safer. I'm still a firm defender of nuclear power, and I believe with new technologies it is still the future.
---
new york yankees stadium. new
All I have to say is EAT IT MICROSOFT! Windows Mobile SUCKS lol :D :p

I love seeing the way things are going for Microsoft. It is like watching a giant passing out about to SLAM and hit the ground collapsed. Always too little too late! :rolleyes:
---
Amazing Iceman
May 2, 07:04 PM
Ah, Geek Squad... Do they let you drive the Bug?

Sorry, I don't work for Best Buy... They don't pay enough... and their employees don't really know much about anything, specially about MACs.

You go ahead, drive the bug and be happy.
---
All you have to do is press CMD+~ it's right above the tab key. I figured it out the other day. CMD+TAB to switch b/w apps, CMD+~ to switch b/w windows.

Thanks for that one. Been using a Mac for 6 years and never found it. Saves a lot of F3 and click action :).

I find no need for this shortcut as setting Expose's all windows feature to a mouse button seems to be the easiest and quickest way to shift between open windows. Have you tried that?
---
appleguy123
Apr 23, 12:49 AM
The ad at the top is calling us out.
>>I'm referring to an ad that says "Learn grammar punctuation."
---
danielwsmithee
Sep 12, 03:53 PM
I have to disagree with many of the comments on this thread. I think this is an ideal device. I don't want a computer connected to my TV I want to gain access to the content on my computer on my TV. It is two different ways of looking at these products.

As far as not having a DVR/tuner that should be done on your computer. The products available from elgato eyeTV etc. are already excellent and probably much better then Apple could start up and hope to compete with. EyeTV is already compatible with iTunes and the iPod, and it will be for this too. You just have to realize that the recording is going to happen at your computer not your TV. I really think the combination of eyeTV, iTunes and iTV is going to be much better then any competitors MCE etc.

It all goes back to Apple's philosophy of making the computer the center of your digital life. The TV is just a tool now to view what you have on your computer.

This does also offer one advantage over the mini besides price component video.
---
teasphere
Apr 13, 12:24 PM
I've just gone and read through the tweets from @fcpsupermeet, which describe the event. From comments like this (I pick this one as an example, loads of people are expressing the sentiment) I was expecting something really consumer-focussed, rather than:



Now, I'm not a video pro. I'll admit I'm a hobbyist: I was part of my university's film making society, and I've done various projects myself, but it's not my professional gig. But I can't see anything here that shows Apple moving away from the pro market. As far as I can tell they've done a really ambitious ground-up Cocoa rewrite of FCP, streamlining the workflow to make it quicker to use (no more render dialogs!), and at the same time building in loads of new tech like colour matching throughout.

Is the only thing people are bothered about the fact that they changed the UI? Because other than that, I just can't see what the complaints are about. We haven't heard any actual confirmed statements of features being removed, so why assume that any crucial ones have been? They'd have been nuts to switch away from a timeline-based system like iMovie did, and so of course they didn't do that. They rewrote everything from scratch to remove a bunch of legacy baggage (like the lack of multithreading, and the Carbon UI that prevented it going 64 bit), which is awesome, but I completely can't see any evidence of a change of focus.

Amorya

Just to clarify, I was speaking more to true high-end pro scalability... and I tried to be clear that while the product is still "pro" software alone is not the whole story. Many products in the truly pro arena are highly scalable and it just seems that Apple is moving away from this and back to single computer apps. No servers, no farms, no virtualization, etc. and as I said I am an IT professional and have and do support many systems like I mentioned and Apple is becoming essentially impossible to utilize in an environment like that.

We're talking about two different things. You are talking from an end-user/single user "pro" side and I am talking about multi-user, large-scale, modern datacenter, "pro" side. And also, I'm saying that I'd LOVE to see Apple more in that space, not less as it is going.
---