Like us on Facebook to receive
Mac'nCheese
Apr 24, 10:06 PM
Yep. I've lived a completely sheltered life, never studied my faith, and certainly never questioned it- never been in any in-depth discussions of religion, and most importantly, I do not understand why I think Christianity is legitimate rather than any other religion.

I believe only the things my parents have told me, and I plug my ears whenever someone says anything different. I'm completely unaware of modern science and how some people consider it to be a religion killer.

To top it off, compared to all atheists, I'm an illiterate, illogical, southern-bred moron and I will never be able to make an educated decision for myself.

And just to be clear, I DID NOT make a 35 on the ACT my Junior year of high school, and I am not on scholarship to a top 25 university.

happy now? :cool:
No because I believe I asked a fair question and you gave me a smarmy answer.
---
your Facebook iPhone App.
It would help the iPad, in the manner you are describing it, if, like an Android/Honeycomb tablet it was a machine in it's own right.

If you look at the way it works, and the way Apple have designed the OS, it's obvious that Apple do not see the iPad as an independent PC, and that Apple themselves see it, and have designed it to be just an extension of your "Real" personal computer.

We are having to rely on 3th party apps to get around Apple's official built in limitations for the device, It's linked totally to just one computer running iTunes, you can't even connect it to say your PC, your friends, PC and your works PC to upload and download data to and from the various machines.

The iPad, as designed, with Apples official software is made so that you set thing up and organise things on your PC or Mac, then you dock your iPad (your mobile extension of your PC) you do a few things, then you come back, re-dock the iPad and it get's backed up.

That's the device that Apple made and how they see it.
It's not the iPad's fault. It's how Apple have made it.

The fact that with some 3rd party apps you can extend it's functionality beyond how Apple see the device is neither here nor there.

Personally, I very VERY much hope Apple do allow the iPad to grow into a fully independent device and break it's lock down link to iTunes.

Unfortunately, seeing as the iTunes link is Apple's money making link, I cannot see them allowing this to happen for a long time, meaning it will never grow to it's full potential as a fully independent device.

Well put.

This is why I don't think it's a PC. It's getting there but it's still too restricted in it's current guise.
---
Facebook Like Icon.
Whoa there! Setting up a media center / 360 extender setup is far from 5x the price of the iTV. As a matter of fact, the 360 is the SAME price as the iTV, 299$.

You of course will need a media center pc to make this work, but you need a pc/mac to make the iTV work as well, so thats an added expense on either side.

Does the PC have to be next to the xbox, or is there a way to transfer (hopefully stream) video wirelessly? And if you're using a PC for this, does it tie up the PC or can you use it for other things?

I have a Sony HD-DVR I use to pause live HDTV as well as record. While having a Elgato tuner hooked up to the mac and recording programs there and then streaming it to the iTV box is doable, you won't be able to pause live TV. That is the kind of integration Apple needs to bring to the table.

What makes you think that wouldn't be possible? Elgato does allow pausing live TV, don't they? I don't see why that couldn't be passed on through the iTV.

Except the quality just won't be there yet with this device. As everyone runs out to buy flat screen TVs this year and next, they're going to get home and want to play iTunes movies only to be completely dismayed by the 640x480 content/quality. 4:3 resolution, yuck :confused:

I know it's 802.11 and certainly features an HDMI out, but streaming 720p HD TV takes about 480 Mbps of bandwith, according to Ars:http://arstechnica.com/news.ars/post/20060906-7681.html Even 802.11n would have trouble with an uncompressed 720p signal, so quality will most likely be compromised as streaming video is increasingly compressed.

There's no reason to use uncompressed HD, all consumer HD formats are compressed and quality can still be very good. Broadcast HDTV only uses about 20Mb, easily handled by .n. And I doubt many people will be "dismayed" by iTunes quality. Right now, isn't HDTV usage way ahead of HD dvd usage? So aren't most people already watching "dvd quality" on their HDTV's?

As an IT consultant, I recommend for anyone who's thinking of using an Airport Express for audio or a Mac Mini for a living room computer (or now this new iTV that will come out next year) to just spend the money on getting a wired connection. Ultimately, wireless will not be at the quality it needs to be to handle this throughput CONSISTENTLY. I still get skips on my Airpot Express when streaming from iTunes.

You're using the .g wireless standard, there's a .n standard on the way which is considerably faster. Looks like the new one is what apple will use.
---
delivering Facebook apps
AppliedVisual
Oct 30, 09:30 PM
This doesn't have anything to do with the new machines, but does anybody have in inkling of how to get extra drive sleds for a MacPro?


The Mac Pro uses sleds??? Uh, oh... Why Apple, why??? So it's not like my G5 quads where everything you need is included (just add drives)? That sucks. :mad:

Is this really true?
---
Facebook Logo
portishead
Apr 12, 11:00 PM
I think that most of them will find that Apple has, at present abandoned them. That's not to say the industry won't shift, and there won't be enough 3rd party solutions out there, but they are throwing Avid a HUGE bone here.

I don't think many people are going to feel this way.

FCP was making big inroads into broadcast, and they're throwing it away-- for today certainly.

How so?

Filmwise, could go either way, depending on the production. If it's got great RED/4k performance, "film" support isn't so important..

Avid is still probably better for film work, but it's hard to tell until we get our hands on FCPX.

But for the indie crowd, they're really screwing them over, if they are abandoning Color. *THAT* is what shocked me. I'm also surprised that effects weren't more advanced. I couldn't see anything on a titling tool, but that's pretty imporant for Broadcast as well.. and *no* existing solution is good for that... They really had (have?) a chance to make that right, and it seems they don't care.

You can use a separate app. Nobody has said anything about abandoning color. I'm sure there will be a title tool. It's probably not ready yet. This was a PREVIEW after all.

So, when I say "iMovie Pro" that isn't necessarily pejorative. This product is WAY, WAY, WAY more iMovie than FCP. That doesn't mean you can't cut "a real movie" on it. But for Broadcast TV, it's a real step down in a lot of ways-- at the very least not a step up.. The interface is very iMovie. They should have called it iMovie PRO, especially if they're getting rid of the rest of the FCS apps..

The app was re-written. Certainly features aren't going to carry over right away. Short term, there will be some drop off, but after a release or two, FCPX could grow into a nice app.
---
lopagof Free Facebook Icons,
Sounds Good
Apr 5, 06:08 PM
...you sound computer savvy!
I am with Windows! :) But on a Mac I'm a bumbling idiot. No joke.
---
You see retweet icons and
Multimedia
Oct 13, 07:24 AM
I have the nVidia 7800GT card in both my G5 quads. It and the Quadro FX4000 were Apple's first offerings with 2xdual-link ports that I'm aware of. They went to the ATI X1900XT with the Mac Pro and replaced the the FX4000 with the FX4500 sometime last spring. Anyway, I think all the G5 quads are PCI-E x16 capable so you should be able to drop in any Mac EFI compliant PCI-E video card that has the dual-link connectors, but I'm not positive on this. The x1900xt sops up an adjacent card slot, which isn't an issue on the Mac Pro, but could cause problems on a G5 depending on what you may have installed. But I'm willing to bet that the current 7300GT card for $149 (1x dual-link, 1x single-link) will work just fine. I'm sure someone knows for sure.

And yeah, I will buy the Mac pro with the x1900xt unless something better comes along before I click the buy button.According to Apple none of the Mac Pro cards work in the Quad G5s and vice versa. Read rumor ATI is developing a 2xDual Link PCIe retail card that will work in Quads but haven't seen anything to reveal when it will finally ship. I guess that's a topic for discussion with ATI at MacWorld Expo.
---
Facebook Like Thumbs Up Icon.
Cromulent
Mar 26, 07:45 PM
What does being gay have to do with being a priest?

Nothing other than they are both expected to practice abstinence according to one of our Catholic posters here. I thought that point was pretty clear in my post.
---
vector,facebook-like-icon
ABernardoJr
Apr 20, 09:37 PM
Is that a prerequisite? I have Apple battery charger.

lol It is not a prerequisite, but it might become a bit problematic when assumptions like these are made:

I don't. I just don't have OS/X. I just assumed that OS/X might not have it since some OS/X users here were confused about Windows hiding system files. :)


I'm not saying the assumption was true or false but assumptions on things that can be clarified by having the product certainly make it seem that it might help lol
---
facebook like icon. on the lock like icon left; on the lock like icon left. Lacero. Sep 8, 12:34 PM
AndroidfoLife
Apr 20, 08:21 PM
Once you use Windows, you are doing something stupid :D
Well not really, I guess if you want a computer that is cheap and weak, you can get a Windows computer.

My Windows PC is not cheap. I built it my self it is made of better parts then any apple computer made. It is also fast as hell for what i use it for (Videogames). Please do not generalize all non-mac pcs and for the love of anything right in the world do not compare an OS to hardware.

Applying a cost to tethering is your carriers choice.
In many many places tethering comes for free on the iPhone. Certainly does for me and I'm with Australia's most abusive carrier.

If your carrier allows free tether on one phone but not another isn't that anti-competitive behavior?

Its build right into the OS to allow tethering for Androids. I am not sure how exactly it is performed on iOS.

This is the company who is in court saying that App Store is a registered brand name, and thou shalt have no other App Stores.

Then they themselves say that THEIR App Store is the largest.

Hippoc... hypocr... how was it spelled again?

The android market has been growing at a faster rate then the Appstore. It will react to the growing amount of users on the platform. But what i am about to say complete makes the last comment null. It does not matter how many apps it matter how many apps are usable. I will count a giant app store as a plus when anyone can put all those apps on their phone.

The experience is degraded because Android lacks the Apple-integrated experience that we care about. Saying Android can do anything iPhone can do is like saying that both an Hyundai Accent and a Ferrari will get you from A to B. Yes, both can do this, but it's the experience that matters. The point isn't the fact that both have apps and both can browse the internet. Most people don't care about overclocking their phones or installing custom ROMs or "software freedom," whatever that means.

I'm a former two-year Android user. The transition to iPhone 4 was great.

I can say that the Google integrated experience is what I care about or if I Chose lack of one.

unless you really really want widgets and Flash, otherwise I can't think of anything better on Android.

Btw: my Prius gets much better gas mileage than a Ferrari. :)

I don't think apple really has any think better on android. Android does have a file system, better notification and real multitasking.
---
Facebook Like Icon.
NikolasStow
May 2, 12:10 PM
I got this and immediately figured out it was a virus or some ****
---
See more facebook like icon
I guess time will tell, but Apple needs to get something kickass out the door around WWDC. I think we have all been waiting for hte final piece in the puzzle: pro laptops - covered, consumer laptops - covered, consumer desktop - covered, pro desktops - waiting...
---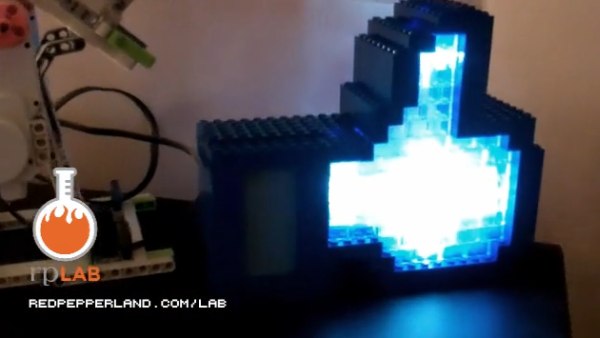 LEGO Facebook "Like" icon
Yes Mulitmedia these are the same morons with too much money and too little sense , These are the same people who are saying ..ohhh why can't Conroe go into an iMac , but i want a Woodcrest , hey I don't care if Merom is Pin compatible can't they go with Conroe for it's better perfromance ..lol

What a bunch of whiny daddy's boys , no sense at all they just obey the all mighty Stevie Jobs when he lies about how the new MacPro is THE FASTEST PEECEE IN THE WORRRRLD:p


And why are you here?????
---
like icon, facebook like
Full of Win
Apr 20, 11:02 PM
Apple didn't want to release the iPhone 3G until the 3G network was well diverse around America, and the world. There are a lot of major countries internationally who don't even have LTE networks ready, so i think any expectations of an LTE should be from a 2012 iPhone.


They did not release it with the 1st generation model because the 3G chipset at the time took too much power. At least this was the reason given at the time.
---
Facebook Like Google Chrome
It can't affect the user's account if the user doesn't proceed with the installation. If the installer is closed without proceeding, nothing is affected.

You're not quite understanding what I'm saying or the situation here. Safari auto-downloads a zip file, runs it through Archive Utility which extracts something and then runs it.

It happens to be an installer this time. What if next time it's a malicious piece of code ? Why did it auto-execute, under what conditions and could these conditions be used to execute something other than an installer ?

Think a bit beyond the current situation. The malware authors do.

It also scans for Mac malware.

ie, not viruses. ClamAV's original intent was Linux e-mail servers and while it may have morphed into more, it's existence is not the proof of Mac viruses.
---
facebook like icon. on the lock like icon left; on the lock like icon left. SilentPanda. Apr 21, 11:46 AM
mkrishnan
Sep 12, 03:45 PM
I guess I could see this supplementing my DVR. My Mac can actually already stream video to my TV wirelessly using my DVR, but the video must be in an MPEG2 format, I believe, which makes the feature fairly limiting.... So I could see it.

I'm not too much of a dinosaur to abandon cable in terms of purchasing content, although it seems like it would be a much tougher sell than, say, abandoning having a landline telephone. I'm not sure about downloading movies. I think I really like the idea, and Apple is on the right track in that it's worth nothing to me without a way to watch on TV.

Anyway, I hope Apple wins with this. :)

BTW this reminds me of something very OT.... I have an iMac G5 rev B, right? It has mini-VGA out. Can it use the S-Video adaptor? If so, I really ought to just get an S-Video out for it and plug it into my TV that way...in my current apartment arrangement, it wouldn't be too much of a nuisance to use wires.
---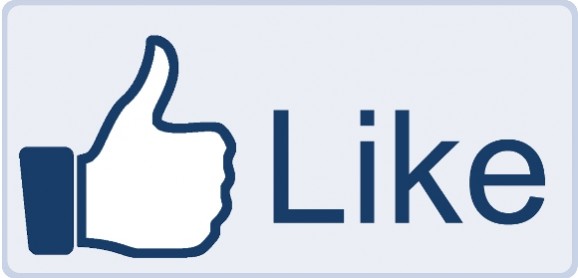 You know as in the like icon
blastvurt
Apr 28, 09:09 AM
So, we're looking at a decade-long fad that turned the industry on its head, completely changed the way we consume and acquire music - changing the face of the music industry itself, and which led to the next generation of mobile devices. This fad also continues to sell, though in lower numbers, because the other identical fad includes phone functionality and accordingly sells in record numbers each quarter.

Some fad. Most companies would trade their established products in order to get in on some of these mysterious "long-term" fads that change the face of consumer tech. Would you like it better if we call them "ultra fads" or "super fads"? :confused:

I agree, the ipod was a very sucessful line of MP3 players and made more buy PMP than would have previously (if we class walkmans and portable CD players as PMP's)

The ipods rise and decline can be explained by something called the product lifecyle. Most products go through it. Here is a nice diagram to show the lifecycle.

Ipad is currently in the growth stage, Ipod on the other hand is in decline
---
the Facebook "like" icon
I love it! Great job Apple
---
media icons, graphics and
exctly what i have been saying this last year.

we all know thinksecrets record lately.
---
aristobrat
Mar 18, 01:25 PM
No in the TOS it states there is a limit to unlimited (5gb), deceptive.
If you can actually find the TOS specific to the unlimited iPhone data plan, it doesn't mention a 5GB cap.

Old unlimited DataConnect Plans, and old unlimited smartphone/BlackBerry plans had that wording, but the unlimited iPhone data plan didn't.

I will always continue to use tethering with my unlimited. They will never make me switch and they can accuse all they want.
They don't have to make you switch. They can switch you plan automatically without you. If they do, you can probably cancel without paying an EFT since they changed the plan terms you originally agreed to.
---
Sounds Good
Apr 5, 06:21 PM
Under the Apple menu on the top toolbar, you can access both recently used programs and recently used files just the same as in the Windows Start menu.
Ahh, good. Thanks. Are we able to put our "favorite" programs or files there too, like on the Windows Start menu? (even if they are not the most recently used?)

It's essentially the same thing, but better.
Why / how is it better?
---
Alex ant has made some good points on why Macs are a poor buy. They are so much slower and less stable then PC's these days according to everything I read. I still love my Mac, but since reading these message boards over the past year or so I have became more and more negative about Macs. Mac has lost the MHz war and are becoming slower and slower computers and has also lost out to XP for the best operating system, acording to so many people.

I am a consumer user, email, internet, MP3's, MS Word, digital camera photos, etc. I do like the iTunes, iPhoto, iMovie programs for what I do, but it sounds like with XP there is no longer any problems doing these things and they come loaded with programs that are just as easy to use. The sad thing as Apple was working on their switching campaign to switch people to Macs I am now considering switching to my first PC, because they have so much more megahertz and XP sounds so easy to use and stable.

Well I am broke right now so it will be next spring or summer until I buy a new computer, but as Mac has been going backwards on speed and their software is good, but not any better then Microsoft anymore I really should test out a new PC and see how it works for how I use a computer.
---
I can't believe how many of you are writing off this app already after it's debut announcement which only covered new features and a new UI design. We essentially know NOTHING yet beyond it's new tricks, none of us have actually sat down and experienced a workflow with it. I haven't seen a single thing to suggest that features have been removed entirely or that the rest fo studio is now dead. At the absolute least Apple would put the rest of FCS2 onto the app store individually in their current form and from the attitudes I've seen in here most of you would love that they didn't update them in the least.

I too am suspicious about this release but I'm also optimistic. I don't assume that just because they didn't mention this or that that it must now be dead. We got our 64bit FCP that we've been dying for, we get background rendering and a wider range of native codecs (though we don't know which ones yet), and that all sounds like good news to me so far. I don't know what to expect from the rest of Studio as it'd be hard to imagine them revamping the entire suite unless they are truly being consumed by FCPX. If FCPX is able to switch between "Color" mode and "Motion" mode then so long as those modes remain full featured with a consistent UI across the board (something that has plagued the suite for a long time) then I can only see that as an upgrade. We'll find out more soon enough I'm sure.

If this truly does turn into what everyone is afraid of then oh well, I'm confident in my abilities to be able to adapt to an Avid or Adobe workflow. This isn't going to hold me back or ruin my parade.
---
In Philly yesterday; the airport.

Full bars, and 3G service.
Had 29 call failed.
Dropped 5 calls, with call failed.

Had customers calls go straight to VM.

Nice....
---