Negishi Navy Housing Pt.1
LT Peanut
Nov 29, 04:26 PM
Warrior Cats?

Precisely! Do you read the books too? I would assume so, hehe
---
Elbow Joint
IJ Reilly
Jan 31, 12:27 AM
Apple stock is tanking because Apple stopped making tools (which people need) and started making fashion objects (which are the first to go in a recession.)

Maybe if Apple would make some real computers at fair prices... instead of these toys...

Where do you come up with this stuff? We demand less!
---
Time Out of Joint - DCAU Wiki:
graphite13
Nov 3, 07:41 PM
Dont count Parallels out. They will eventually have multicore support in their app, and i am sure will keep getting better over time.

Oh, not counting them out at all. That would most certainly be a mistake. No, but VMware certainly brings a lot of history and man power to the table. They are THE elephant in the room when it comes to virtualization (they essentially pioneered the market that exists today).

I think they bring with them a long history of good, solid, stable roducts that the enterprise trusts.
---
Elbow Joint
I love them! I've met the couple that makes them and they're all done by hand. Very sturdy and obviously, very beautiful. They look great on a shelf and feel even better in my hand.

They're very nice and I love the look, but a little too expensive maybe soon if I can justify the purchase.
---
Joint Light Tactical Vehicle:
AvSRoCkCO1067
Jul 24, 03:29 PM
I would have got the wireless keyboard/mouse set for my iMac if this was available at the time. Oh well. I'm considering switching to the Logitech Laser anyways. I get sick of the MM not recognizing right clicks.

Half of them do, half of them don't. Mine recognizes right clickes 70% or so of the time - my friend's, on the other hand, is almost perfect.

Either way, though, both of our scroll balls get stuck way too often - I agree with Doctor Q, that it would be nice to see an improvement in this area...
---
or At a joint one piece as
Wirelessly posted (Mozilla/5.0 (iPhone; U; CPU iPhone OS 4_3_2 like Mac OS X; en-us) AppleWebKit/533.17.9 (KHTML, like Gecko) Mobile/8H7)

Of course they'll charge for it. This kind of stuff will pile up fast. No free lunch. On the upside, there's increased level of accountability and service. Apple will be accountable to your dollar.
---
Building Joint pix
lordonuthin
Oct 26, 01:25 AM
I did a complete reinstall of folding@home and it is now doing a bigadv wu :)
Finally!

wu 2683 r12c9g7 looks to be about 27 min per frame.
---
File:BallJoint.JPG
firestarter
May 1, 11:25 PM
Watch the news on this right now ... they are talking about how huge Bin Laden is in Al-Queda ... he goes back to the beginning of it.

if anything Ayman al-Zawahiri is a distant #2 leader

Come on... you don't really believe that do you?

It's just bravado and backslapping BS following a victory. Great that Bin Laden's out of the way - but Al Qaeda has mutated into a distributed concept - not a hierarchical force.

A lot of the Al Qaeda myth was built by the US keen to find a 'bogeymen' anyhow.
---
the yoke housing thingy.
So far, Leopard is something I'm not willing to pay for.

I expected just a little bit of a UI change, it just looks like a little updated version of Tiger.

I really wonder what these top secret features are because the current features aren't impressing me enough to open my wallet.

Ergh, you do realise this is a Developer's Preview? A BETA version ie. not finished, not anywhere near finished, feature-incomplete, "for testing only" version of Leopard don't you?

Tiger (especially Dashboard) changed beyond recognition between it's sneak peek and release.
---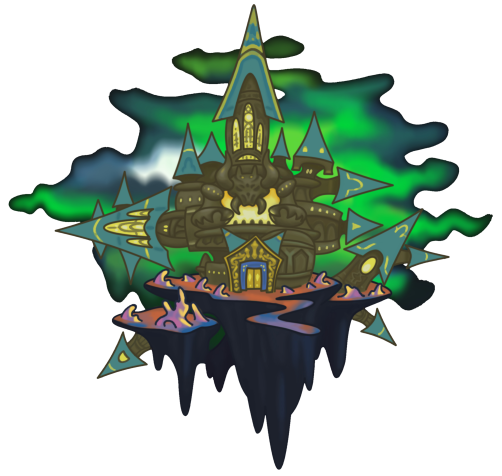 Wiki:Mirage Arena/Joint
colonels1020
Apr 23, 09:22 PM
oh god please i hope so
---
the switch panel housing.
As the owner of a 1GHz eMac that will be 8 years old this summer, I've been targeting this as the year to upgrade to a 27" Core i7 iMac. We also have a MacBook that is getting up there in computer age. I'm really looking forward to this refresh, but I'll be waiting until this summer when they are shipping with Lion installed. I figure I've waited this long already, what's another few months?! I can't wait to do some home video editing on a machine that can easily handle it and dabble in some gaming on games that aren't 8-10 years old (even if most of my gaming will still be on the Xbox 360).
---
Joint Base Balad
TwoSocEmBoppers
Mar 15, 10:12 AM
I am also in line at brea. About 11th in line... Using the white one I already got haha. Waiting for a friend

Ha saw you walk in and jealously immediately set in when I saw yours. I'm about 4 behind you in a green hoodie.

Btw I'll post Brea updates here as soon as I hear.

UPDATE: Brea is passing out tickets!!!!
---
Time Out of Joint - DCAU Wiki:
I'm going to try to go to Brea around 8:30. You think that is early enough?

Find out what time the Brea mall opens, and be there when they unlock the doors. I was there at 10am Monday to pick up a smart cover for my iPad 2, and the line of hopefuls was about 250 people long.
---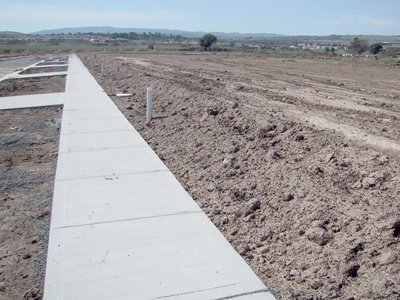 Photo: An Australian housing
Ah, a last minute vote by Aggie. It looks like he might not have purposely bolded his original vote. Add his name to the list for tomorrow.

I used an annoyance meter. You pegged it out. :D
---
The Tracta joint is intriquing
ucfgrad93
Apr 16, 09:28 PM
I want to play!:cool:
---
If you use the bare housing,
I can't read the words on the display. Is seems to say something about confidential and proprietary. I guess this is where the internal location tracking comes in handy.
---
Remarks on Joint Statement
I don't see why not.

He was supposedly thrown overboard at sea.

The portion of the image containing the person's forehead is of a much higher quality than the rest of the image that is obviously the rest of Bin Laden's face. They come from two very different pictures. It's fake, no doubt about it.
---
bolted joint : reference (the
I've seen the blue screen on XP. It's funny because I've been told by Windows users that it doesn't exist in XP, yet I witnessed it two weeks ago when a colleague of mine was trying to do something with Adobe Acrobat. The program just spazzed and the blue screen came up.

Entirely possible, but not necessarily a problem with XP. The operating system will immediately blue screen if an application attempts to write into an illegal memory area, which I've seem Acrobat do, and a Java application that used a native dll. I believe it's a security feature built into newer processors.

Zune?

The MS tactic will probably be the same as the one they used to defeat IBM, Apple and Palm; just keep throwing money at it, make gradual improvements until the competition makes a huge gaff and falls flat on it's face. They don't actually win; everyone else just kind of ... loses.
They've come from way behind before (remember when Palm had 90% of the PDA market) and ended up on top, but rarely on their own merits. Apple just has to keep up the marketing and keep adding value to the brand, and that should be enough to keep them ahead.
---
A "joint" task force,
i ordered a custom build macbook and apple bluetooth mouse last friday. should i cancel the order for the mouse and wait? or because of all the mighty mouse problems should i be happy with a completely sleek standard apple bluetooth mouse?
---
The stacked shot is not exactly the one I would have chosen to do that with (the first shot would have been mine).

The one I used is the only one that does not have significant perspective distortion.

Highly suspicious of the first shot -- it appears that you can see the face of the white iPhone, but not the black. If the white is taller, it should be the other way around.
---
Parallels sucks but until now its been the only REAL game in town. Boo hoo I'm not paying for an app that IMHO is half baked to begin with. :rolleyes: At least I'm not outright going in search of a seral number and pirating the thing. Again its a tide me over until VM gets their butt in gear and releases this thing.

Ahh ok - so if I dont like something then I dont have to pay for it? $80 for an app that, by your own admission, you are using all day every day doesnt sound a lot whether you like the app or not.
---
displaced
Jul 30, 06:32 AM
Well go and tell that to Dell and their massive market share and we'll see if they take you seriously and change their marketing strategy. Theres ideology and then theres reality, I suggest you take a trip into reality. People may think Apple is innovative but so what? Most people buy whats cheap, not whats innovative, and since Dell isnt innovative in anything they do they can afford to be cheap. We have solid proof that innovation doesnt sell as well as affordability, what is there to argue about exactly? I think Apple is perfectly fine with having such a tiny market share especially since iPod is keeping them afloat (how many billions does Jobs need? Hes probably in no rush to make mroe money), but if Apple fans expect Apple to try and get more market share then they should expect them to lower their prices and offer things like Dell.

This is why I'm not too concerned about Apple getting Dell-like levels of marketshare.

I see value in both Apple's hardware and their software. In fact, I see more value in the software than the hardware. However, they make most of the money from the hardware, so in effect I'm helping the continued development of Apple's software with my hardware purchases.

If Apple sold machines for Dell prices, they'd only be able to afford to produce machines and software like Dell. Goodbye iWork, OS X, CoreVideo, xnu, Darwin, Quartz, Cocoa, Carbon, Xcode, Filemaker, Safari, iChat, Final Cut, Aperture, iMovie, iDVD, QuickTime, GarageBand, AppleScript, Compressor, Motion, Soundtrack, Logic, Shake, Xsan, WebObjects, ARD, iTunes... Most of these products existed pre-iPod. Heck, the money for iPod development probably initially came from Mac and software sales.

Some of Apple's business does intersect with Dell's, but I don't think it's fair to compare the companies as a whole directly. What's good for Dell isn't necessarily good for Apple. Dell's business is low-margin, high-volume and is specialised(*). They integrate components, and shift boxes. If what you need is a box of parts that'll run Windows, then Dell's a good place to buy. But for a sizeable number of people (over a million per quarter), Apple's a better fit.

A 'large' market share isn't ideal for Apple's business, simply because of the concessions required to reach it would kill the company. What's ideal is a sustainable market share. I think they've got the strategy right: keep developing products which are attractive, price them according to the balance between customer acceptance and fiscal needs, and (above all) simply be around to provide a good platform which is self-sustainable.

Most people may well buy cheap. But there's a market for Apple's products, and it's looking stable, with signs of measured growth. Sounds good to me.

(* - it may seem odd to call Dell's products specialised. But they are. Dell's basically a one-trick pony. Their business model allows little else. Consider how long it took them to consider AMD processors. The contemporary wisdom has been that the reason was twofold. Firstly, they were quite likely getting superb prices for Intel processors, and advertising money from Intel that may have been threatened by including AMD models. But also, it was noted that adding AMD machines would introduce an amount of complexity to Dell's supply chain management that could impact their margins. They had to wait until the potential market for AMD-based Dell machines was guaranteed to be large enough that it would offset the costs of diversifying. Dell has very limited flexibility. It has historically worked for them, but investors have been twitch recently over multiple profit warnings from the company)
---
I wonder why they've moved it to a later date?

I would guess part of the reason is the "White" Iphone was just released and they are hoping they can unload them all.

All I can say the new one better have a 4" screen, 8Meg Camera, More memory, IOS 5 and a faster processor. What else did I miss :)

Edit: added 4G to wish list

This is almost the standard specification for most Android phones any more so I don't think I'm asking for too much.
---
SactoGuy18
May 4, 12:07 AM
In the end, the reason why the iPhone 5 won't come out until this fall comes down to the this: the Great East Japan Earthquake that seriously affected the high-tech companies in the Sendai area.

Because so many high-precision computer parts are made in the Sendai region, this has interrupted production of the iPad 2 (despite Apple's claims, in my humble opinion!) and also has made it harder for Apple to obtain the components for the upcoming iPhone 5.

As such, Apple is using the delay to do two, possibly three things:

1. Give more time for the iOS programming team to polish and get ready iOS 5.0, which may have a major interface revamp. (likely already done)

2. Gives time for the iPhone hardware engineers to incorporate the near-field communications (NFC) functionality for phone-based payment systems, including full compatibility with the Sony FeliCa system that is widely used in eastern Asia. (now likely to be done with the extra time afforded by a fall release of the iPhone 5).

3. Gives time for the iPhone hardware engineers to full incorporate the latest Broadcom or Qualcomm cellphone chipset so a single-design phone is fully GSM and CDMA compatible now and be ready for LTE by an update downloaded through iTunes. (likely already done)
---