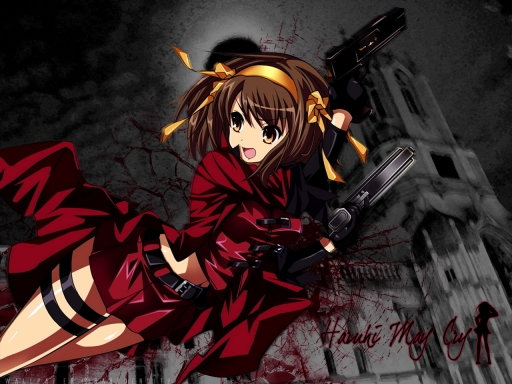 Haruhi May Cry
Wirelessly posted (Mozilla/5.0 (iPhone; U; CPU iPhone OS 4_3_1 like Mac OS X; en-us) AppleWebKit/533.17.9 (KHTML, like Gecko) Version/5.0.2 Mobile/8G4 Safari/6533.18.5)



Users are of course reminded that day-to-day system usage with standard accounts rather than administrator ones, as well as unchecking the Safari option for automatically opening "safe" files, are two of the simplest ways users can enhance their online security, adding extra layers of confirmation and passwords in the way of anything being installed on their systems.


um, NO THANKS. why in the world would i add "extra layers of confirmation" to my OS X experience?!?! If I wanted nag windows, I'd use Windows!

I despise the "X is a file downloaded from the Internet" dialog introduced in SL. Really wish you could disable it.
---
The Music of Haruhi Suzumiya
campingsk8er
May 2, 09:23 AM
Wirelessly posted (Mozilla/5.0 (iPhone; U; CPU iPhone OS 4_2_7 like Mac OS X; en-us) AppleWebKit/533.17.9 (KHTML, like Gecko) Version/5.0.2 Mobile/8E303 Safari/6533.18.5)

So much for apple computers not getting viruses
---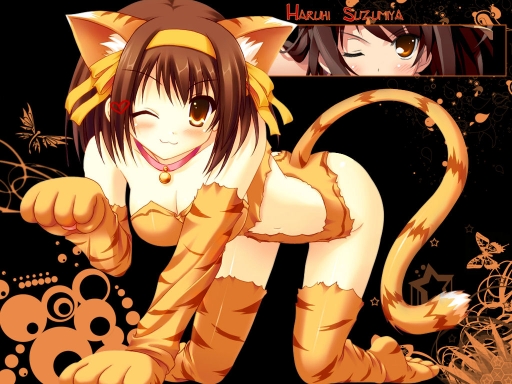 Sexy Haruhi
Liquorpuki
Mar 16, 01:18 PM
1/ Oil is relevant to electricity generation as we move forwards with more use of hybrids/electric vehicles. Using nuclear and renewables we have a chance to offset oil burning vehicles with non-fossil fuel power. Powering those electric vehicles off coal generated electricity limits their effectiveness.
2/ Natural gas is big in the US. It's a direct byproduct of the oil industry and pollutes too.

My point is that if you're talking about energy independence and importing, you're talking about oil. If you're talking about greening the portfolio (nuclear vs coal vs wind, etc), you're not talking about oil because hardly anybody burns oil anymore for electricity generation. Oil is used for fleet and equipment, but rarely burned to spin turbines anymore and has a very marginal role in the portfolio. Two different topics.

Hybrids/EV's are a way to ween off oil dependence. Fivepoint is arguing that we should facilitate oil dependence by drilling more. I can't tell whether you agree with him or not. Also, EV's/Hybrids don't generate electricity, they consume it. And I don't get why you're using coal and oil interchangeably. Coal is used in power plants to generate electricity. Oil is used in vehicles for what can now be considered a substitute for electricity. Different roles.

Natural Gas is a way to ween off both coal and oil dependence. One of the places you can find it is in oil beds, which is why the oil industry is involved. You can also find it on its own. But it has a much lower carbon footprint than coal and oil so it's a viable alternative for both electricity generation and vehicles.
---
Haruhism (Haruhi Suzumiya)
leekohler
Apr 15, 12:16 PM
Did you maybe mean celibacy? I'm sorry that this confusion has happened to you. I know, there are lots of words in the English language and it's really hard to keep track of them all.

I suggest a dictionary. There are many on the web, even.

Post reported. If you can't see fit to post without insulting the intelligence of other members, then maybe you should not post. Everyone makes mistakes. If you can't accept that others make them and address it in a civil manner, maybe you should sit back and chill for a minute.
---
Haruhi Suzumiya Wallpaper
At best, it's a trojan. Still no viruses on MacOS X...

I wouldn't even call it that, it just asks for a credit card number, it doesn't seem to harm anything or steal your data.

More like an annoyance.
---
Summer Bliss, Haruhi Suzumiya
I think AppleInsider is slightly wrong on this.

http://images.appleinsider.com/charts-potential-pairings-0.gif


Mac mini:
- Apple will probably keep 32-bit Yonah chips in the Mac mini at least until 10.5 ships, but probably until MacWorld '07, AND drop the prices back down to $499 and $699 once Merom comes out in the next couple of months. This will spur Mac mini sales for the holiday season. At MacWorld [or maybe slightly before MW, during the holiday season if Merom chips get a price drop by then], the Mac mini will get Merom to take full advantage of 10.5 and slaughter the windows media center market and reign supreme in the media hub capacity [come on Apple, at least give it TV viewing capabilities even if you're not gonna give it PVR functionality because that may screw up the iMovie Video store that you're gonna announce with the vPod by Apple Expo Paris in September ;)]. Everybody's "gonna NEED 64-bit" by then... :rolleyes:... even though they really won't and don't even know why they would need it, other than because of the fact that it exists.

MacBook
- Like the Mac mini, the MacBook will keep Yonah only until 10.5 ships, but probably until MacWorld '07.

I think MacWorld will be SJ's chance to say "6 months ago we completed our transition to Intel chips, a full 6 months ahead of the schedule that we had announced at WWDC in '05. During this past holiday season we shipped Mac OS X 10.5. Today we are proud to announce that ALL Macs have 64-bit Intel chips/processors and will be able to take FULL advantage of Mac OS X 10.5's features. One more thing..." /MacPhone [smartphone Blackberry/Treo killer with Apple's own MVNO service, and more. ;)]

iMac
- [i]May use Merom, but Conroe is likely after the Mac mini gets Merom late this year or at MW '07. Both the 17" & 20" will probably get stock x1800 256VRam [x1900 BTO], and the 17" will get speed bumped to at least 2.0Ghz [duh...] and the 20" will get 2.16, maybe 2.33Ghz [in which case the 17" will probably get 2.16] but I don't know if Apple will debut the 2.33 in a consumer Mac before a Pro Mac. I'll expect to see all of this right after WWDC [although the iMacs right at the 6 month mark NOW, so maybe before WWDC. Right now I think Apple's building up anticipation for it's desktops

[b]"Mac [Whatever]" or just "Mac" - light-upgrader/gamer targeted, new tower [probably mini-tower, compared to Mac Pro], possibly non-aluminum enclosure to differentiate it from the Mac Pro and maybe match the consumer MacBook's enclosures .
- This will be Apple's flagship Conroe powered Mac. This is why the iMac [i]may stay with Merom, because this may be used as a distinguishing factor from the iMac. Although I believe that this towers' upgradeability option will be enough! :D There will probably be a an entry level with a 2.4Ghz [2.6, 2.8 BTO option] Conroe Core Duo and x1800 256VRam model around the $1000 [probably $1100, but $999 would KILL ALL of the windows desktop pc's sales] price point. An upgraded 2.6Ghz [2.8 BTO option] Conroe Core Duo model, with an x1900 256VRam GPU, larger hard drive, etc. will be at the $1500 price point [$1499].

$999 & $1399/$1499 would RULE, because we would finally have an "under $1000 tower Mac" that could compete with those sub-$1000 windows towers. We'll probably get $1099 and $1499 though, which is still GREAT, but I just wish Apple would hit that $999 mark for buyers' "psychological" reasons though.

Apple has NO need to go into the junky "$800 or less" tower trenches with it's tower Macs, and won't.

MacBook Pro
I agree with AI.

Mac Pro
I agree with AI.

Xserve
WILL NOT USE WOODCREST!!!
CORE 2 DUAL QUAD OCTA CORE MAC's starting with DUAL TIGERTON'S, later replaced with CORE 2 SINGLE OCTA CORE HARPERTOWN [obviously will be paired up to bring us a 16 CORE CORE 2 DUAL OCTA CORE HARPERTOWN, that will obviously later be replaced with 32 CORE... YES, 32 CORE!!!, DUNINGTON's...

j/k... I agree with AI. Woodcrest in Mac Pro... :p

FUTURE OUTLOOK
Single Core 2 quad core "Kentsfield" [dual "Conroe" Core Duo's] in January. Don't know if we'll see those in the new consumer "Mac" tower though. Probably not.

However, dual Core 2 Core Quad/Quattro[?] "Tigerton's" [dual "Woodcrest" Core Quadro's/Quattros?] should bring us the first... drumroll please...

Core 2 OCTA Core Mac Pro's & Xserves in '07 though :D

:confused: ... just shoot me... ;)
---
The Melody of Haruhi Suzumiya
Sherman:

Hmm, not sure where you got that rumor, but it reeks of uninformed "macz rulez!" PC bashing. They did not lengthen the pipeline to get the 4.7ghz P4. The P5, according to conventional wisdom, is the 90nm P4 sporting SSE3, not some totally new chip.

they could only get a 1.3Ghz P5, pretty much equal to the G4, without all those extra steps
Load of crap. Plain and simple. You know there are Pentium 3's available for sale at 1.4ghz, don't you? And lets not even contemplate for fast Athlons are clocking without the P4's super-long pipeline.
---
Suzumiya Haruhi No Yuuutsu
There's too much hysteria over this. This plant has been hit by a force 9 earthquake and a tsunami and yet although some radiation has been released this is by no means anything like as serious as Chernobyl.

In a world where the security risks and economics of oil and natural gas are on their way to being untenable and the renewable energy options cannot realistically meet the world's ever growing energy demands, the benefits of nuclear fission far outweigh the risks, particularly when you consider that the public and worker fatalities relating to fission reactors are dwarfed in comparison to those from energy generation from fossil fuels, petrochemicals and natural gas.

Do you write brochures for a living?
---
Haruhi Suzumiya Wallpaper
Apple will buy Nintendo eventually.

It's over for Nintendo.

Get ready for the iwii

for Nintendo.

Nintendo.

AHAHAHAHAHAHAHAHA
---
Haruhi Suzumiya wallpaper
While the thread seems to be focused on the crisis at the nuclear power station, pictures are emerging showing the devastation left behind by the tsunami...

http://boingboing.net/img/Natori%20Yagawahama%20Before-After.JPG
---
Haruhi Suzumiya Wallpaper
Would it be considered switching if I bought the mini? I"ll still have a few laptops which I'll be using with XP, but then again; I can just VNC to the OSX mac mini

Many of us maintain multiple machines or run Windows as well as OS X.

I think you can define a switcher as someone who, given the choice of performing a task either on one platform or the other that either could do, will more often than not pick the Mac using OS X.

B
---
Haruhi Suzumiya amp; fr.
Fear of death. That's why religion was invented and why it will always exist.

actually it is not the fear of Death ... many religious people do not worry when their time is done ... for them "the afterlife" trumps everything
---
Haruhi Suzumiya Wallpaper
Does anyone know how to use the app? The readme file is empty :confused:
---
of Haruhi Suzumiya 2007
Clive At Five
Sep 20, 10:37 PM
All fine and well if YOU LIVE IN AMERICA but what about the other 99% of the world ????????

Not to be a total ass... but it's more like 95.071% ;)

Anyway, Apple doesn't *HAVE* to do anything about the rest of the world. I mean I don't doubt they'd like to, but conent overseas is different and so are some of the lables. It's not as easy and Apple flipping a switch and, viola, there's the content for the UK and the rest of the world. There are some severe negotiations that need to take place first and that takes a lot of time.

-Clive
---
Just Simply Haruhi Suzumiya
More people have died in hydroelectric or coal generated power production. Nuclear is relatively safe and clean.
---
Haruhi Suzumiya
Branding != values
Zen packaging != Green company
Artsy propaganda != artist friendly
people in black turtle neck != leftist zen hipsters

This being said. computers are not the biggest ewaist problem. We should be scared of CDs. the very definition of a good CD is the opposite of biodegradable.
---
Haruhi Suzumiya Wallpaper
As an IT consultant, I recommend for anyone who's thinking of using an Airport Express for audio or a Mac Mini for a living room computer (or now this new iTV that will come out next year) to just spend the money on getting a wired connection. Ultimately, wireless will not be at the quality it needs to be to handle this throughput CONSISTENTLY. I still get skips on my Airpot Express when streaming from iTunes. When I had my Mac Mini wireless and I tried using Front Row to watch movies from other computers (similar to what iTV is supposed to do) it had a real spotty connection sometimes. The consistency and reliability of a wired connection is yet to be paralleled with anything else.
---
the rampage of haruhi suzumiya
Did they, the BBC, have a time machine? In CS3/CS4 was the Adobe offerings.

They probably borrowed the doctor's Tardis.
---
The Rock of Haruhi Suzumiya!
Some us have lifestyles in which we are more than content with the entertainment selection on iOS devices-myself included. I don't have time, not desire to invest in playing games over long periods of time in a sedentary fashion. I play a game when want to clear my mind a bit, or kill time. I don't go invest huge amount of money and make that a goal, because frankly Id rather spend my time in a myriad of other ways. The vast majority of the population share my mindset. iOS devices not being 'HARDCORZ' enough is not going to hurt Apple. That market is shrinking, not expanding.
I have the iphone 3gs, and at&t has never been able to get their act together with the iPhone but with the os upgrades service seems to keep getting worse.

Do you think problems will be resolved when / if verizon has access to the iphone (effectively lowering the burden on at&t, even thought they probably still wont be able to keep up)
---
Is customization really any worse than windows? I have never found customization in windows to be very intuitive, and one of the draws for OS X for me would be that it looks so much cleaner (by default). I've spent ages customizing windows and can never make it look good with solid-style windows anymore. It's either transparency or it looks horrible, and I am not a big fan of transparency or aero. The only thing I can imagine wanting to customize in OS X are the icons and I already know that much easier solutions exist than for windows.
---
All this is just a more convenient way to get the same result as running your purchased music through Hymn or JHymn. It's not quite the same as burning and ripping a CD though, since that is lossy.

It's not really the same, because Apple will know (most likely) who has use this software to violate the TOS. It's pretty much like I said earlier:

It's almost like you were planning of going online to one of the illegal music sharing sites, documenting your activities, and then sending that information directly to the RIAA with your name and address with a note asking them to prosecute.
---
torbjoern
Apr 24, 05:03 PM
islam is unpleasant and, i guess for want of a better word, evil.

That was a bit harsh, wasn't it? Not even I would go as far as saying that anybody's religion is evil. But it's definitely proves to be incompatible with modern Western values, which we began to see already in 1994 (Salman Rushdie). My only comfort is that those who have contributed to accelerate the conflicts by providing a lousy integration policy, will likely be the first ones to get stoned to death. I'm a male who doesn't drink alcohol nor commit adultery (and pork meat I can live without), so an islamic state wouldn't really be that bad for me to live in... I think...
---
Everything is hate to people like you. It makes it impossible to have any kind of conversation.

Difference of opinion != Hate

Putting homosexuality down to the choice of a "hip counterculture" is hateful, because it completely trivializes the issue.

Real people's lives are being snuffed out because of who they are; these are kids that will never get a chance to do all of the things that make this life so great.

Your words are hateful because they further marginalize. I am a heterosexual man, and I did not choose to be one. My best friend is a homosexual man, and he did not choose to be one. Yet he had to endure an unending fear of violence for who he was, and I did not.

I don't even care if you don't like homosexual people; you're free to do that. But don't trivialize the situation; these people are dying for who they are, and that should shock and disturb every last one of us.
---